APPLIANCE

DNZ PROPERTY SERVICES is family owned with 20+ years experience in providing professional and quality service of all major appliances.Our technicians are certified by the highest authority to quickly diagnose and repair any appliance problem that you may have.We proudly stand behind our work and our expertise has no equal. CONTACT US


Oven, Range and Stove Repair
At DNZ PROPERTY SERVICES , we understand how frustrating it can be to have a broken stove or oven. Buying a new one can be very expensive, regardless if it's for your home or work, and calling just any old appliance repair company can bring it's own set of issues.. With that in mind, we strive to ensure a painless repair experience for all our customers by providing great service. READ MORE...

Washer and Dryer Repair
Its highly recommended to ensure proper maintenance or repair for your Dryer and Washer appliances at your residence! It's because of this fact, that we realize the importance of getting your Dryer repaired properly and in a timely manner. We stand behind our work, and guarantee you receive nothing but the best available customer support and knowledge.


Dishwasher Repair
Your Dishwasher can provide great deal of comfort to your family's busy life. A well maintained dishwasher that is in good condition provides high quality cleaning quickly and effectively. None of us can afford to lose our dishwashers! But is it worth buying a new one every time your dishwasher stops working? The answer is NO! READ MORE ...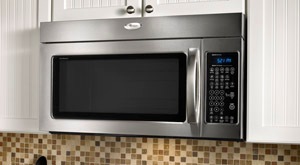 Microwave Repair and Maintenance
If your microwave oven has stopped working, don't fee like you have to buy a new one. Instead, call the professionals at DNZ PROPERTY SERVICES .

Refrigerator and Freezer Repair
Refrigeration appliances for the home require a great deal of care to operate at their best. Whether you just purchased a brand new or ,are looking to upgrade to a newer unit or simply need more cool storage space, do not hesitate to allow one of our friendly technicians assist you. READ MORE ...
WE SERVICE ALL MAJOR BRANDS