LEAK DETECTION
LEAK DETECTION
One of the most distressful issues a home or business owner may face is a plumbing leak.  They can occur in the sewer or drain line, or in your underground water lines – and it can happen to anyone and to any type of structure.  You may not always know which type of leak you have – or you may notice some unusual problems but not realize you have a serious concern.  Some of the signs that there may be a leak are:
Hot spot on the floor
Sound of water running when fixtures are not being used
Water coming from somewhere on the floor
Water coming from a low point on the wall
Hot water coming from a cold tap
Water heater that doesn't turn off
Slab leaks occur when a water line has failed under a slab foundation.  They can be caused by incompatible soil which contains something that causes a negative chemical reaction when it comes in contact with copper pipes (this is called electrolysis).  It can happen anytime, even years, after installation.  Unfortunately, this is the most common cause of a leak in the slab and requires a total replacement of all the copper water lines.
Another cause is exposed piping that comes in contact with unprotected lines, rebar, electrical conduits or heating duct work.  The friction causes the piping to become worn and leaky.  Yet another cause of a slab leak is a kinked line or one that has been accidentally damaged by a concrete worker or other contractor.  The nick or indentation eventually wears through and causes a leak.
There are many methods of water leak detection, from electronic to employing sewer cameras or jack-hammering the area and doing a visual check, etc.  With electronic leak detecting, pipes must be disconnected and pressurized with nitrogen that makes a high-pitched sound that is heard through high powered headphones.  The point of the highest decibel sound is typically the source of the leak.  This is a very effective way to detect leaks.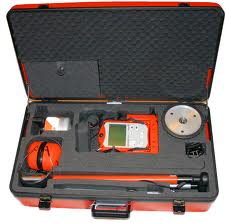 Obviously, plumbing leak detection of any sort and making the necessary repairs and pipe replacements requires the work of a professional.  If you suspect you may have a leak in your home or business, call DNZ PROPERTY SERVICES immediately. Our technicians have the knowledge and experience required to find the leak and get the work done professionally – before it's too late.  Our courteous, professional and thorough specialists can service clients needing leak detections in Sacramento and Los Angeles areas.  We will discuss your options and perform any necessary slab leak repairs quickly to avoid any further damage.