WASHER REPAIR
Washer Repair in Sacramento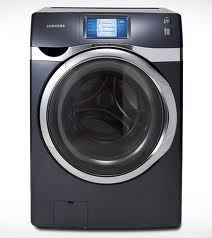 Repairing any brand washing machine requires extensive training and practical knowledge. Unlike any other home appliance, trying to fix broken washer may potentially harm an inexperienced handyman and cause damage to the property. Technicians at our Sacramento washer repair company attend factory-conducted educational classes to keep up with manufacturers' repair requirements and standards on regular basis. With DNZ PROPERETY SERVICES  you can always be confident that you are getting the best washer repair service in Sacramento , as we have the best technicians in area, who will be happy to visit to your residence or business for an estimate. Our team of technicians takes pride in being able to resolve any issue with any washer brand! Over the course of 10 years of washing machine repair in Sacramento and neighboring communities we have encountered several common problems our customers CONTACT US about:
There's an error code flashing on your Whirlpool washer's digital display
The water won't drain out of your LG washer
The spinning mechanism is not working on your Maytag washer
The agitation mechanism is broken on you GE washer
Your Kenmore washer is overly loud or making strange noises
Your Maytag washer is rocking due to poor alignment
Leakage from your Samsung washer
Your Thermador washer is leaking from the connecting ducts
The gentle cycle on your Bosch washing is not gentle enough
Your Whirlpool washer is out of balance
Your LG washing machine is working too slowly
The spin cycle on your GE washer is not effectively draining clothes
The cycle doesn't advance on your Kenmore washer
There are problems with the temperature of your Samsung's wash or rinse cycle
The pumping mechanism of your Bosch washer is not working correctly
Not filling, over filling, or not enough water
The machine is not working at all!

Sacramento Washer Repair Company
Malfunctioning washer without a doubt causes a lot of inconvenience. However, before considering purchasing a new washer, give our Sacramento washer repair company a chance to bring your appliance back to working condition and add you to our list of highly satisfied customers. Contact DNZ PROPERTY SERVICES at 800.810.3935 and we will take care of your washing machine repair in timely and professional manner! In addition to serving Sacramento , DNZ PROPERTY SERVICES  also services greater Sacramento  County with surrounding cities.
Appliances are central to our daily home lives. From our food to our vesture, they play an essential role to keep our lives running swimmingly. Once an appliance breaks down, it will have an enormous impact on our schedules, and our pleasure of our home. The great news is that appliance consultants are obtainable to assist you diagnose and treat any appliance breakdown you will expertise. Whether or not you would like little appliance repair within the room, like a toaster or Washer Repair Sacramento, or major central AC repair service, your native appliance professionals have you ever lined.
Washer Repairing Services in Sacramento
When we rely on appliance repairs, we regularly overlook the little appliances in our lives. However, our toaster ovens, occasional machines, and microwaves are even as vital as our Washer Repair in Sacramento, dryers, and dishwashers. We have a tendency to use them even as typically, if less, than the larger appliances in our homes, and that they play even as massive a job to keep our busy lives running swimmingly. Once one thing goes wrong, obtaining these little appliances repair attention is simply as vital as handling a significant appliance issue sort of a stove or air conditioning repair. If your toaster is on the fritz or if your kitchen appliance is not doing its job any longer, decision your native appliance professional for facilitate.
Affordable Washer Repairers in Sacramento
They will be ready to tackle regardless of the issue is in order that you'll get your life and your routine back not off course. If you're having a significant appliance issue, Sacramento  Washer Repair professionals will facilitate there too, of course. Whether or not you would like an icebox repair or a appliance repair, your native appliance service skilled has the tools, experience, and information to work out what the matter is and find your appliance restored. If you are experiencing associate degree appliance malfunction, decision associate degree appliance Service Company in your space for facilitate. They will be ready to get things back to traditional and avert cash, too!